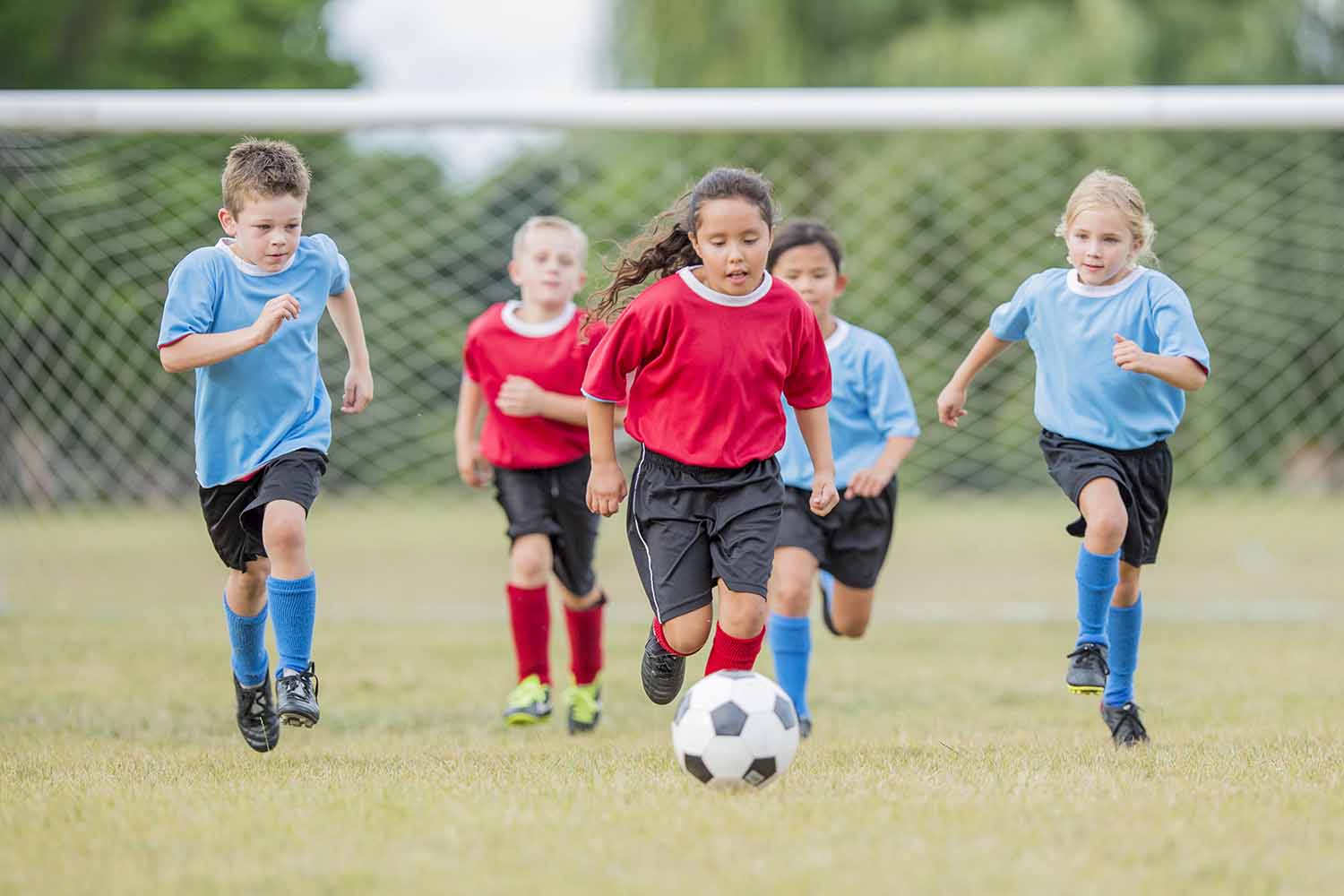 There's a good reason that soccer is the most popular sport in world and is known as "The World's Game." Soccer is an easy sport to learn at an early age, for boys and girls alike. It's a fast-paced, fun activity that's a great source of exercise. It is, however, a contact sport where injuries are bound to happen, even as kids play.

Here are some soccer safety tips to help keep your children safe:

Guidelines for soccer gear
Not a lot of gear is required for playing soccer. Shin guards and cleats are the primary gear needed, but it's a good idea to invest wisely in them before they play.
Select a pair of outdoor cleats that have molded cleats or ribbed soles. Shoes that have screw-in cleats generally create a higher risk of injury so only use this type when extra traction is needed (a wet field or one with extra tall grass).
Shin guards. When a soccer player gets a lower leg injury, it is generally because they didn't have on adequate shin guards. Good shin guards will form to the shin, go up to just below your knee and fit securely around the ankle. When you are shopping for shin guards, it's a good idea to bring along the soccer socks and cleats to make sure the shin guards fit properly.
Soccer socks. The primary goal of soccer socks is to hold firmly the shin guards in place. They should be long enough to go up over the top of the shin guards, but still be just below the knees.
Protecting your child's teeth, lips, cheeks and tongue is very important. A well fitted mouth guard is important. Encourage your little athlete to keep it in at all times during play and practice.
Goalkeeper gear. Goalies should wear special long-sleeved shirts, padded pants or shorts, and special goalkeeping gloves that can help to protect their hands.
Tips for before taking the soccer field
Help prevent injuries by doing the following:
Exercise regularly and eat a healthy diet year-round. If you don't, start now. Athletes perform better when they are physically fit and their bodies are fueled with proper nutrition.
Warm up first, then stretch before you start practice or play a game. Lightly running in place and some easy jumping jacks are a good way to warm up the body. Stretching after practice or a game is also important.
Check out the goals at both ends of the field to make sure they are safe. Soccer goals should also be secured to the ground.
If it's a rainy day, or there is water on the field, use a synthetic (non absorbent) covered soccer ball. A leather soccer ball will retain water, making it very heavy and can cause injury.
Here are a few more soccer safety tips
Children should always have a sports physical (which is different from a regular physical) before the start of each season, by a qualified healthcare professional
When players get injured or they feel pain, they should be aware that it's okay to ask to be taken out of the game or practice and be seen by a healthcare professional.
It's always a good idea to check and make sure that there is a first aid kit available at practices and games, and that there is someone available who can administer it.
Hydration is very important, especially in hotter weather. Make sure your player(s) have plenty of quality fluids before, during and after practices and games.
It's a really good idea to make sure that all jewelry, piercings, etc. have been removed before heading to soccer practice or a game.
Help keep soccer fun for your young athletes (as well as yourself) my remembering these few safety tips!