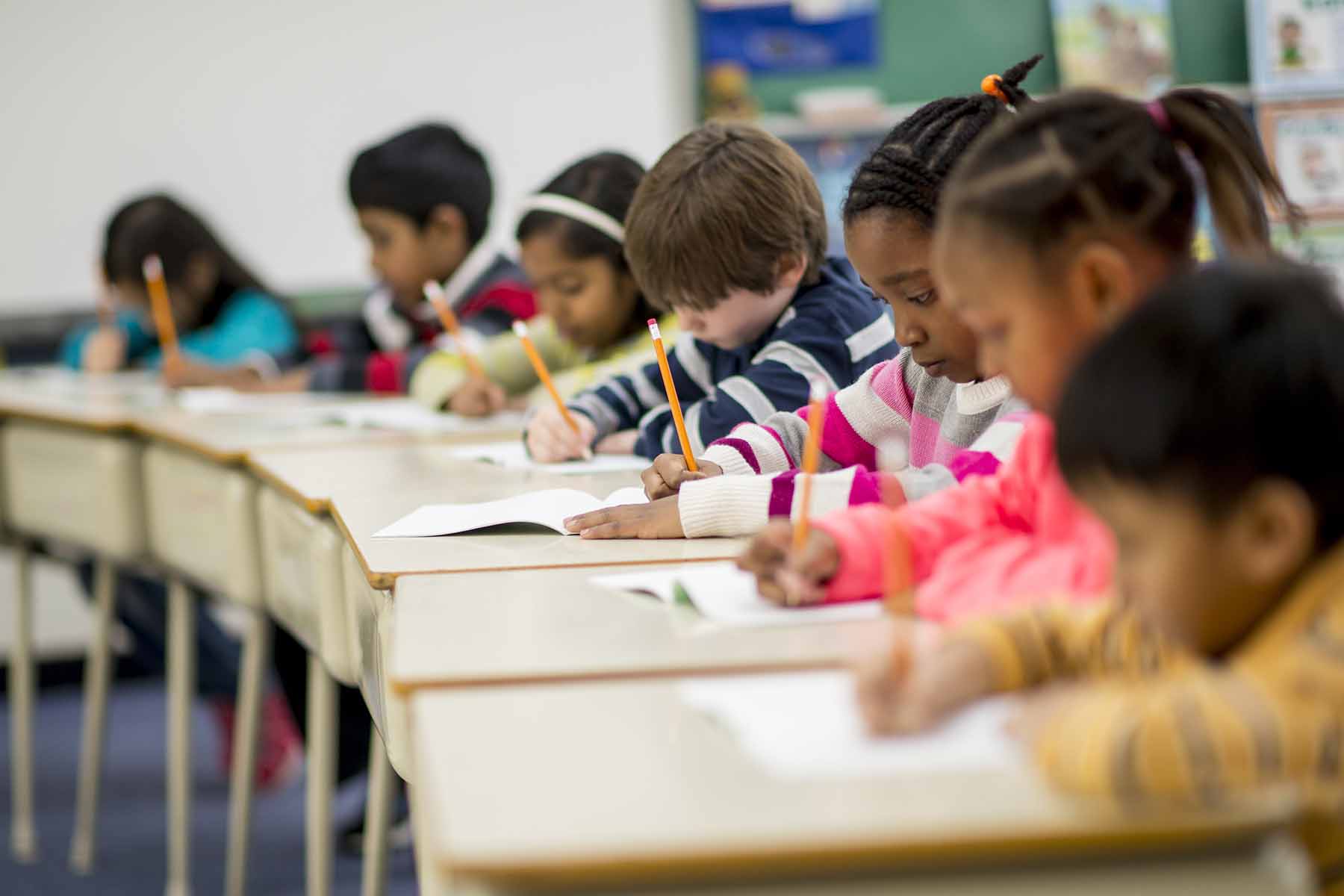 Whether your kid is excited for a new school year or dreading the first day of school, it's not always easy for kids to make the back-to-school transition. During the summer, parents might also forget about helping their child prepare for the coming school year.

Here are some tips and suggestions for parents to help children get ready for a new school year:
Battle the butterflies head-on
It's not uncommon for some youngsters to feel nervous, anxious or worried about the first day of school. As a parent, there are ways you can aid your child in combating these first-day butterflies:
Give your kid time to adjust — It may take your child a few days or weeks to get comfortable with going to school.
Emphasize the positives — Remind your kid about the fun parts of school, like seeing/making new friends, buying cool school supplies and participating in activities like arts, sports or music.
Talk about the first day of school — Have a conversation and address your child's fears and feelings about school. Are they worried they won't make new friends? Are they nervous about homework and having to study more? Offering guidance and support can help children feel more at ease about going back to school.
Consider adjusting your family's daily schedule
To make going back to school a smoother transition, parents might want to adjust their own schedule. For the first week of school, kids can benefit from having their parents be home at the end of the school day. Or, make sure both parents are home in the evening for that first week of school.

Especially during the school year, it's important for kids to have a consistent school-night routine. Families can start this routine a few weeks before school starts. On school nights, parents should make sure their children:
Get enough sleep and have a set bedtime
Are organized for the next day, such as laying out clothes they're going to wear and putting homework in their backpack
In the morning, eat a healthy breakfast before school
Make a back-to-school checklist
A few weeks before school starts, sit down with your spouse and make a back-to-school checklist for each school-age child. Here are some things parents should find out before their kid starts a new school year:
Does the school have a dress code? Are there clothing items students can't wear?
Will your child need a change of clothes for PE or art class?
Do your kids have the right backpack for school?
Will your kids buy lunch at school or bring a packed lunch from home? Do you have a lunch meal plan for school days? How will your child pay for lunch at school?
Do you have all the necessary school supplies for each child? Most schools or classrooms provide a list of the supplies kids need for their grade level.
Prepare for medical issues or accidents that might happen at school
School-age children attend school for seven or eight hours a day, so it's important that teachers, counselors and school staff are aware of any medical issues your child might have. Make sure the school nurse and teachers are informed about your child's medical conditions (particularly food allergies, asthma, and diabetes) and any medications they might be taking.

Other medical must-dos for parents at the start of the school year:
Make sure your child is up-to-date on all immunizations requirements
Complete and submit all health forms the school has sent home, including making sure your emergency contact information is accurate
Inform your child's teacher of any developmental/learning disabilities your child is dealing with, such as ADHD. If your child has vision or hearing problems, make sure they sit in the front of the classroom or near the board.
Arrange for transportation to-and-from school
It's always a good idea to visit your child's school before the start of a new school year. You can do this by attending back-to-school night or scheduling a tour of the school with your kid. Here are some other transportation and safety concerns to address before your child begins the school year:
How will your child get to school? Will someone drive them or pick them up? Does your child know what bus to take to get to school and what bus stop they should get off at?
If you are driving your kid to school, do you know where the designated pick-up and drop-off area is?
If your child bikes or walks to school, do they know the safety rules, like using crosswalks, looking both ways and learning bike turn signals?
Have you had a conversation with your child about not talking to strangers? Kids should know what to do if a stranger offers them a ride and how to keep themselves safe on the way to and from school.
Take advantage of after-school activities for kids
For working parents, figuring out what your children will do after school can be a challenge. Parents might need to make childcare arrangements or find after-school programs for kids. There are many benefits to having your kid get involved in after-school activities. These programs:
Offer an alternative to watching TV or playing video games all afternoon
Provides kids with adult supervision while parents are still at work
Encourages your child to discover and nurture their interests and talents
Helps kids make new friends and develop social skills
Gives kids a sense of belonging and helps them stay out of trouble
Don't forget to make homework a priority
Many kids groan at the thought of homework, but there are ways parents can make homework time more productive and less headache-inducing for the whole family:
Establish a designated place to do homework in your house — Make sure this place is quiet and free from all distractions. Don't let kids do homework while texting, watching TV, browsing the internet, using social media or talking on the phone.
Never do your child's homework for them — During homework time, a parent's role is to offer guidance and support. Kids need to learn how to work through problems and solve things on their own.
Help kids develop good study habits — Encourage your child to take notes, write down assignments, ask the teacher if they don't know something and turn in assignments on time.
Going back to school can be exciting for some kids and worrisome for others. Either way, talk to your child about the first day of school, what they can expect and how they feel about the new school year. Parents don't have to have all the answers. There are many ways to show your kid that you care and help them make a positive and successful back-to-school transition.