Back to Listing
Lindsay Schumaker
Posted on: 04/17/2017
When Brant and Lindsay Schumaker found out they were expecting their second child, they began their prenatal journey at the Ivinson Memorial Hospital in their hometown of Laramie, Wyoming, where their first daughter Anna had been born. They had normal check-ups and no reason to suspect anything was wrong, but at around 35 weeks, Lindsay started having severe contractions and went into labor.
When the doctors performed an ultrasound, they realized there was no fluid in the amniotic sac around the baby. The doctors at the hospital in Laramie suggested Lindsay transfer immediately by helicopter to Rocky Mountain Hospital for Children (RMHC) at Presbyterian/St. Luke's Medical Center (P/SL) in Denver to deliver the baby.
A Devastating Loss
When the Schumaker family arrived at P/SL, they met with Dr. Delphine Eichorst, who talked them through the added complications of their childbirth situation and explained the concerns for the health of their baby. Shortly after they arrived, Lindsay gave birth to their son, Andrew. He immediately had trouble breathing, and was transferred to the Level IV neonatal intensive care unit (NICU).
"I was so grateful to the incredible team of NICU staff that worked tirelessly to try and save Andrew," said Lindsay. "They worked so hard. I don't think a single member of the NICU staff took a break for more than eight hours throughout the entire process. They really bent over backwards to do everything they could for him."
Through examinations by a pediatric cardiologist, urologist and other specialists, the team of physicians at RMHC discovered Andrew had been born with Potter's Syndrome, a rare condition that prevented the development of his lungs, kidney and bladder. After tireless efforts by the RMHC staff, Andrew succumbed to his complications and passed away.
"Although we lost our son, we were so impressed with the care provided at RMHC," said Brant. "Dr. Jeffrey Hanson spent hours with us, explaining Andrew's condition and answering our questions. We trusted him to give us all the information we needed to make decisions."
Another Baby on the Way
When Brant and Lindsay found out they were pregnant for the third time, they immediately scheduled an appointment at P/SL.
"The prenatal care at RMHC was so advanced, it made us feel more confident as parents," said Lindsay.
"We were happy to drive from Laramie to Denver for every appointment. It's five hours roundtrip, but that's how much we trusted the staff at RMHC."
The Schumakers worked with Catherine Burson, a genetic counselor in the Center for Maternal Fetal Health, to investigate their family history and determine the risk of having another child with Potter's Syndrome or another genetic condition.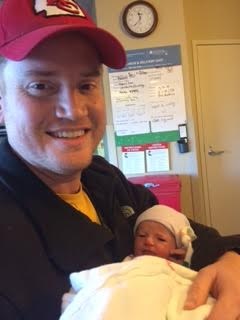 There were some early complications in Lindsay's third pregnancy, including an early echo-genic bowel and a late high blood pressure scare. Dr. Shira Fishman and her team of support staff worked quickly to diagnose and resolve the problems, and closely monitored Lindsay with extra ultrasound appointments to ensure mother and baby were healthy.
"It was so encouraging to be at a facility where the staff took our concerns seriously," said Brant. "They went above and beyond over and over to make sure we were comfortable and confident about our baby's health."
Lindsay went into labor naturally at 37 weeks and gave birth to a healthy baby girl, Kelly. The Schumaker family spent a couple extra nights at the hospital to monitor Kelly's health and then went home to Laramie with a healthy, happy baby.
Appreciation of Compassionate RMHC Team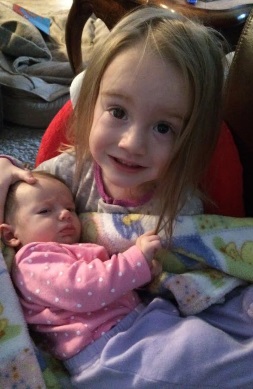 "It's difficult to express just how hard the experience of losing Andrew was," said Lindsay. "Being transported in a helicopter to a place you've never been and not knowing if you're going to lose your baby, it was so stressful. The RMHC staff were so kind and caring. They calmed us down and comforted us on one of the hardest days of our lives."
"If we have another baby, we'll go to P/SL again. We'll drive the five hours to and from Denver for every appointment," said Brant. "It's worth it for the level of care we've received there."
For more information about the team of dedicated providers and leading specialists at RMHC, call us today at (720) 754-1000.
​
Posted on: 04/17/2017