Minimally invasive pediatric surgery in the Rocky Mountain region
For every pediatric surgery patient, including newborns, our first question is always, "Can we use minimally invasive techniques to improve his or her immediate and long-term results?" The minimally invasive surgery (MIS) program at Rocky Mountain Hospital for Children (RMHC) offers new options for exceptional care, reduced pain, lower complications and a faster return to normal activity.
For more information about our pediatric minimally invasive surgery program, or for a physician referral, please call (877) 752-2737.
Our MIS program offers:
Fast access to pediatric specialists to schedule surgery quickly
Highest patient satisfaction of any pediatric center in the region (as measured by Press Ganey)
Leaders in research and pediatric surgery innovation
Some of the most experienced surgical and care teams in the Rocky Mountain region
Advanced operating rooms, including a hybrid operating room, and the CollaboratOR platform for surgical excellence and patient comfort
A da Vinci© XI Robotic Surgery platform for appropriate adolescent surgeries
How Minimally Invasive Surgery Works
Minimally invasive surgeries we offer
We offer a full spectrum of minimally invasive surgeries for infants, children and adolescents, which allow your child to spend less time in the hospital and recovering.
Common pediatric minimally invasive procedures our surgeons perform include:
Adhesiolysis
Anti-reflux and hiatal hernia repair
Appendectomy
Cholecystectomy
Choledochal cyst repair
Crohn's and bowel resection
Diaphragmatic hernia (Bochdalek, Morgagni and eventration)
Duodenal duplication
Empyema
Esophageal duplication
Fallopian tube cyst
Imperforate anus
Inguinal hernia
Intussusception
Ladd's procedure for malrotation
Lung biopsy
Meckel's diverticulum
Ovarian cyst
Ovarian torsion
Pancreatic pseudocyst
Pulmonary sequestration
Pyloric stenosis
Reflux in kids with asthma
Splenectomy and splenic cystectomy
Thoracoscopic congenital lung defects
Thoracoscopic-assisted Nuss bar placement
Ulcerative colitis
Urachal remnant
Additionally, our pediatric surgeons are highly skilled in the surgical treatment of the following congenital abnormalities in infants and young children. These abnormalities may be detected by our maternal-fetal care team before birth, or they may be identified in the first days or months after birth.
What to Expect with Pediatric Surgery
Minimally invasive surgery benefits
The surgeons and physicians at RMHC are leaders in minimally invasive techniques, boasting the largest series in the world of nissen fundoplications (infants and children), thoracoscopic lung resections (infants and children) and neonatal minimally invasive surgery. Our team are pioneers for many minimally invasive techniques, which can be used for many pediatric surgical procedures and can help your child by:
Offering more precise movements—Greater magnification of the surgical area offers more precise movements, which leads to less blood loss and lower infection rates.
Decreasing pain—Minimally invasive surgeries require only very small incisions. Smaller incisions hurt less during recovery, so less narcotic medicine is needed.
Creating little to no scars—Children who have surgeries when they are young often must live with large scars for their entire lives. Because we have the smallest minimally invasive instruments available, along with doctors trained in the latest techniques, we are able to minimize scarring—in some cases leaving a scar so small, it is nearly invisible.
Speeding recovery time—When your child has surgery with techniques that are less invasive to the body, there is naturally a shorter recovery time and shorter hospital stay. With a minimally invasive procedure, children often recover two to three times faster than with traditional surgeries. Our surgeons do everything they can to get your child back to being active and playing as soon as possible.
Additionally, we have the resources and skills to perform minimally invasive procedures on infants—even newborns requiring surgery immediately after birth.
Occasionally, a minimally invasive approach is not the right choice for your child. Some children have anatomy or physiology that makes conventional surgery a better choice. However, previous conventional surgery does not necessarily eliminate the option of using minimally invasive surgery. Regardless of the circumstance, our doctors have significant experience in all available surgical options, so the operation chosen can be the best fit for your child's particular needs.
Our minimally invasive surgery experts
When faced with the prospect of your child's surgery, you want the best possible team caring for your child with expertise and compassion. Our team is often the first in the world to perform many minimally invasive surgeries.
Minimally Invasive Surgery Center Medical Director
Dr. Rothenberg is the chief of pediatric surgery at RMHC at Presbyterian/St. Luke's Medical Center in Denver, Colorado and professor of surgery at Columbia University in New York, New York. He is a world leader in the field of endoscopic surgery in infants and children and has pioneered many procedures using minimally invasive techniques.
Dr. Rothenberg was one of the founding members of the International Pediatric Endosurgical Group (IPEG) and is its recent former president. He is also the chair of the pediatric committee and on the board of directors for the Society of American Gastrointestinal Endoscopic Surgeons (SAGES). He has authored more than 100 publications on minimally invasive surgery in children and has given over 200 lectures on the subject nationally and internationally. He is also an editor for Pediatric Endosurgery & Innovative Techniques.
Dr. Kay completed medical school at McGill University and spent one year in its pediatric residency program before transferring into general surgery. She pursued her fellowship training in pediatric surgery at McGill University's Montreal Children's Hospital before coming to Denver to spend six months doing a laparoscopic and thoracoscopic fellowship at Presbyterian/St. Luke's Medical Center under the supervision of Dr. Rothenberg.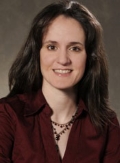 Dr. Shipman completed medical school at the University of Missouri-Kansas City, then moved to Dallas, Texas to pursue general surgery training at Baylor University Medical Center. She completed a fellowship in surgical critical care at Parkland Memorial Hospital and a fellowship in pediatric surgery at Children's Medical Center of Dallas.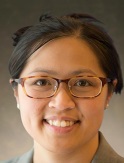 Dr. Lai completed her medical school and general surgery training at the University of Alberta in Edmonton. She then moved to Calgary, Canada where she completed a master's degree in gastrointestinal sciences concurrently, with a residency in the clinician investigator program at the University of Calgary. She studied the effects of gut hormones and nutrition on intestinal adaptation in short bowel syndrome. She went on to complete a pediatric surgery fellowship at the University of Calgary Alberta Children's Hospital.
Lai has won multiple research grants and awards, including:
Calgary Surgical Research and Development Fund Grant
Canadian Institutes of Health Research – Institute Community Support Grant
William H. Davies Medical Research Scholarship
Henry Koopman Award
University of Calgary Surgeons' Day Award
Gastrointestinal Sciences MDGI Award and the European Society for Parenteral
Enteral Nutrition Outstanding Paper Award
Her research interests include outcomes of minimally invasive surgery in children, diagnostic accuracy meta-analyses, intestinal adaptation in short bowel syndrome and other pediatric surgery topics. Dr. Lai has also won several awards for academic excellence, teaching and in laparoscopic surgery competitions.
Minimally invasive surgery locations
Retrieving location data...
News