The teams at Rocky Mountain Hospital for Children are proud to present the following information for you. As the comprehensive HealthONE pediatric system of care across Denver and the Rocky Mountain region, we hope it provides you with helpful tools and useful pediatric health resources.
Spring 2021
Answering Your COVID-19 Vaccine Questions
We know teens, parents and guardians have questions about the COVID-19 vaccine. Dr. Mavel Gutierrez, pediatric infectious disease specialist at Rocky Mountain Hospital for Children, took time to answer some of those questions here. We have COVID-19 vaccination clinics for ages 12 and older. To schedule a vaccine appointment, visit our vaccine page.
Watch in English
Ver en español
---
Rocky Mountain Hospital for Children is leading efforts around the world to develop pediatric minimally invasive surgical techniques.
---
Surgery can frighten the toughest grown-up. Imagine how scary it must seem to the 5 million children who undergo an operation each year.
---
Wyoming teen KyZaia Jones was airlifted to the burn specialists at Swedish Medical Center after being electrocuted during an act of heroism.
---
As kids and families head outdoors for fun in the sun, pediatric experts at OrthoONE bring you this quick guide to preventing injuries.
---
One of the major developmental tasks adolescents face is making good decisions. Bullying behaviors can develop during this time.
---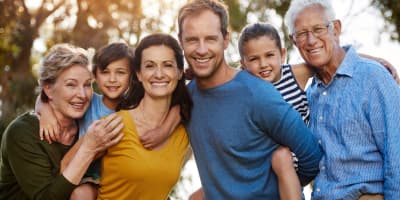 RMHC expert weighs in about preconception and prenatal testing as well as early childhood interventions for ADPKD families.
---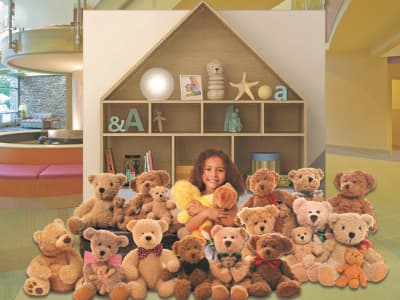 After a one-year 'paws' as our communities courageously focused efforts to fight the COVID pandemic, we can 'bear-ly' contain our excitement as we celebrate the return of the annual Teddy Bear Patrol!
Community Party
---
Ten Years of Amazing. Decades of Milestones at RMHC
This year, Rocky Mountain Hospital for Children at Presbyterian/St. Luke's Medical Center is celebrating 10 years of service in its new hospital facility at 20th and N. High Street (located a mile from Downtown Denver in Denver's Medical Mile), but RMHC
If your pediatrician's office is closed and you want to talk with a pediatric nurse right away, call our free First Call for Children: (303) 563-3300 or (877) 647-7440.