Home away from home, an escape right inside the hospital
The Ronald McDonald Family Rooms at Rocky Mountain Hospital for Children at P/SL serves as a calm oasis for parents just steps away from the pediatric or neonatal intensive care units. Here, parents can relax in the comforts of home, take a nap, enjoy a massage or get some much needed quiet time away from the hospital atmosphere.
There are two Ronald McDonald Rooms at Rocky Mountain Hospital for Children. One is located on the third floor adjacent to the pediatric intensive care unit waiting room and next to the ramp to the pediatric inpatient unit. The other room is located on the fourth floor next to the neonatal intensive care unit waiting room.
Healing Sanctuary
In the Ronald McDonald Family Rooms you'll find the comfort and support you need and remain down the hall from your child's hospital room. The resource room and volunteer team help families focus on the health and recovery of their sick children, as well as on themselves. Staying close by allows parents to better communicate with their child's medical team, alleviates stress and helps with coping. Additionally, families may find comfort being surrounded by those in similar situations.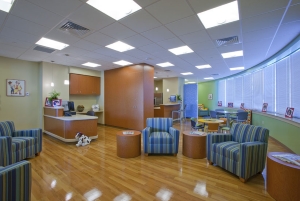 Comforts of Home, People Who are Here to Help
Features and services of the Rocky Mountain Hospital for Children at P/SL's Ronald McDonald Family Rooms include:
Ronald McDonald Foundation volunteer staff from 9 a.m. to 9 p.m daily
Hot food and snacks
Kitchenette that includes an oven and microwave
Shower facilities
Utility Room with a washer and dryer
Internet access
Reference books
Seating area with a television
Quiet reflection room
Learn about the Ronald McDonald House in Denver and other hotel information>>