Advanced care for twin to twin transfusion syndrome in Denver
Most families are thrilled when they discover they are expecting a baby, and that joy is often doubled (or tripled) when a multiple pregnancy is announced. However, multiple pregnancies carry additional risks that singleton pregnancies do not. One such condition is a rare, but very serious, condition called twin to twin transfusion syndrome (TTTS). Luckily, when you choose Rocky Mountain Hospital for Children, you are choosing a hospital with a renowned Center for Maternal/Fetal Health , home to expert maternal-fetal medicine specialists who are experienced in treating this complex condition.
Learn more about our treatment services for TTTS. Schedule an appointment or make a referral by calling our program coordinator at (720) 754-7642.
While twin to twin transfusion is a very significant condition, there is hope for families facing the diagnosis. When the condition is discovered promptly and treatment or management action is taken, many families have successful outcomes for the pregnancy and both babies.

What is TTTS
Twin to twin transfusion syndrome is a condition that affects identical twin pregnancies. It is not hereditary or genetic, and there is nothing the parents did to cause the condition to develop.
There are several different ways that twins can grow and be carried. One of the more high-risk ways twins can share a womb is by also sharing a placenta (called monochorionic twins). These twins are at risk of developing TTTS. This occurs when the twins are connected through a network of abnormal blood vessels that allow them to share blood unequally.
One twin (the donor) receives less blood volume, which leads to slower growth and little to no urinary output. The lack of urine creates little to no amniotic fluid, which is a condition called oligohydramnios. On ultrasound, the technician may refer to this twin as "stuck" or "saran-wrapped" because the sac so closely surrounds the baby.
The other twin (the recipient) becomes overloaded with blood, putting strain on the fetus's heart, which can lead to heart failure. This increased volume of blood also increases the production of urine, leading to too much amniotic fluid (called polyhydramnios).
Unfortunately, this condition is very serious. Without treatment, nearly all cases of TTTS result in a loss of the entire pregnancy, and all are at extremely high risk of brain damage. The good news is that there have been many advances in the diagnosis and treatment of TTTS, which has given new hope to parents who are facing this diagnosis.
Diagnosing twin to twin transfusion syndrome
Twin to twin transfusion syndrome is diagnosed through an ultrasound. Mothers who have a shared or single placenta and same sex twins are monitored closely for this condition, as well as other complications. When the medical team has determined that one twin has excessive amniotic fluid and the other has little to no amniotic fluid, TTTS is diagnosed. Many mothers also feel rapid growth in the womb and/or a significant increase in contractions due to the polyhydramnios.
Stages of TTTS
TTTS diagnoses are put into stages:
Stage one: This is the least severe, requiring no intervention. However, the pregnancy will be monitored closely as the condition often changes rapidly.
Stage two: This stage is determined when the bladder of the donor twin is no longer visible. Intervention is required.
Stage three: This stage is determined when the recipient twin has developed fetal hydrops, swelling under the eyes, and appears to be in heart failure.
Stage four: This stage is determined when one or both twins have died. If there is a surviving twin, careful examination will be made to ensure the baby can continue a healthy singleton pregnancy.
Treating TTTS
Our medical team will work closely with the parents to create a plan of treatment that takes into consideration the TTTS stages, progression of the condition, the babies' gestational age and the parents' wishes. The team explains all possible treatment options and what risks each carries. Support is available at every step of the diagnosis and treatment process.
Laser photocoagulation
Laser photocoagulation is a minimally invasive procedure that "disconnects" the abnormal vessels within the placenta, separating the babies' circulation. It can be performed between 16 and 26 weeks of gestation. The mother is given local/spinal anesthesia and the surgeon makes a small incision through which a fetoscope, a small camera on a thin tube, is carefully placed into the uterus. The medical team then identifies the connecting vessels and disconnects (coagulates) them using a laser light in the fetoscope. This highly advanced procedure offers the best outcomes: an estimated 90 percent of patients have at least one twin survive after this procedure; 60 to 70 percent have two survivors.
Serial amniocentesis
Serial amniocentesis is a procedure to drain the excessive amniotic fluid around the recipient twin. The surgeon uses a needle passed through the mother's abdomen to relieve the pressure. This technique often is performed in milder cases that occur later in pregnancy. It is usually not recommended for more severe cases. It usually restores the balance of fluid between the two sacs, but because the twins are still connected, the transfusion process will continue.
Amniotic septostomy
Amniotic septostomy is a procedure using the same type of needle as the serial amniocentesis. In this procedure, however, the needle is used to create a hole in the thin wall that separates the babies' amniotic sacs. This allows the fluid to move from the recipient's sac to the donor's sac, allowing balance to be restored. Because the hole can become larger, the babies are at risk to share a sac, which can lead to a very serious complication called umbilical cord entanglement.
Selective cord coagulation
In some cases, often when one of the twins is suffering from additional complications outside of TTTS or is very close to death, a selective cord coagulation may be performed. During this procedure, the umbilical cord is coagulated so that blood flow will stop to the fetus. The communication between the twins is ended, but eliminates the chance of survival for one of the twins. Survival of the remaining fetus can be expected in 85 percent of cases.
TTTS physician team
Our compassionate, experienced team of physician specialists at the Center for Maternal/Fetal Health at Rocky Mountain Hospital for Children in Denver is ready to walk you through each step of the diagnosis, treatment and follow-up care during your pregnancy.
Martin Walker, M.D.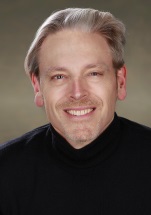 Dr. Walker is a respected maternal-fetal medicine specialist. He earned his medical degree from Nottingham University, School of Medicine in Nottingham, England, completed a residency in obstetrics and gynecology at Toronto University Residency Program in Toronto, Canada and a fellowship in maternal-fetal medicine at University of Toronto, Canada. He also completed a clinical/research fellowship in maternal/fetal medicine at University of California, San Diego. Dr. Walker has presented internationally on the topic of maternal-fetal health and has taught both in the U.S. and abroad. He has published extensively on the topic of maternal-fetal health.
---
Tara Becker, M.D.
Dr. Becker graduated magna cum laude from Wright State University in Dayton, Ohio. She completed her medical degree, residency training and maternal-fetal medicine fellowship at the University of Colorado Medical School. As a board certified obstetrician, gynecologist and maternal-fetal medicine specialist, Dr. Becker began practicing in a maternal-fetal medicine practice in Las Vegas and then returned to her home state of Colorado in 2007. Her particular areas of interest include multiple gestation, IUGR and critical care obstetrics. She has twin sons, is an avid sports fan and enjoys all outdoor activities in Colorado.
---
Bronwen Kahn, M.D.
Dr. Kahn is board certified in obstetrics, gynecology and maternal-fetal medicine. She graduated from Wellesley College with a major in music and pursued a career in music for several years before returning to medical school at Columbia College of Physicians and Surgeons in New York City. She completed her internship, residency and maternal-fetal medicine fellowship at the University of Colorado Health Sciences Center.
---
Bettina Paek, M.D.
Dr. Paek is a highly experienced maternal-fetal specialist. She is a graduate of the School of Medicine, Ludwig Maximilians University in Munich, Germany. She completed maternal-fetal residencies at Ludwig Maximilians University and the University of Washington, Seattle. She also completed a fellowship in maternal-fetal medicine at the University of Washington. Dr. Paek has extensively presented and been published regarding maternal-fetal health, both in the U.S. and abroad. She is fluent in German, French and English.
---
Steven Rothenberg, M.D.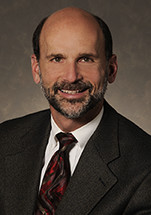 Dr. Rothenberg is a highly respected and sought-after pediatric surgeon. He completed medical school and his general surgery residency at the University of Colorado in Denver. Dr. Rothenberg then spent a year in England doing a fellowship in general thoracic surgery prior to returning to the states where he completed a two-year pediatric surgery fellowship at Texas Children's Hospital in Houston.
He was one of the founding members of the International Pediatric Endosurgical Group (IPEG) and is a past president. Dr. Rothenberg was the first Chair of the Pediatric Committee for SAGES (The Society of American Gastrointestinal Endoscopic Surgeons) and was a member of the Board for six years. He has been published extensively on minimally invasive surgery in children and has given more than 300 lectures on the subject nationally and internationally. He is also an editor for The Journal of Pediatric Surgery, Journal of Laparoendoscopic Surgery and Pediatric Surgery International.
---