More than 1,200 people came to the Denver Zoo to reunite with the doctors and nurses who cared for their children at the Rocky Mountain Hospital for Children at P/SL Neonatal Intensive Care Unit (NICU).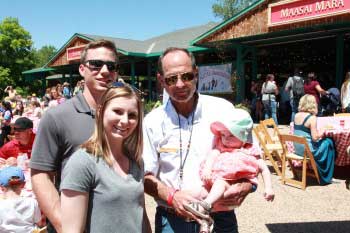 Sunday, May 28 Rocky Mountain Hospital for Children held its NICU Reunion. It's a chance for parents and family members to see the care givers who nursed their children back to health. It's also a chance for the doctors and nurses to see the healthy kids as they grow up. From the moment our tiniest patients arrive in the NICU, a special bond is formed between the families and caregivers. The bond remains long after the child has gone home. The reunion is an opportunity for everyone to reconnect.
The Rocky Mountain Hospital for Children at P/SL has the largest NICU in the region, bigger than any other hospital. We are also the only Level IV NICU where mom and baby stay under one roof.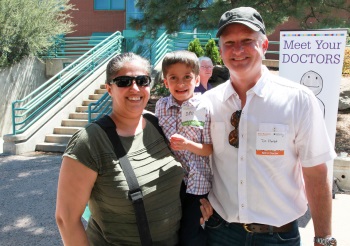 The board-certified physicians at the Center for Maternal Fetal Health have been handling high-risk pregnancies for more than 30 years, longer than anyone in the region. Drs. Jeffrey Hanson, Richard Porreco and Steve Rothenberg founded the Center. They are part of a team that has delivered more than 55,000 high-risk babies.