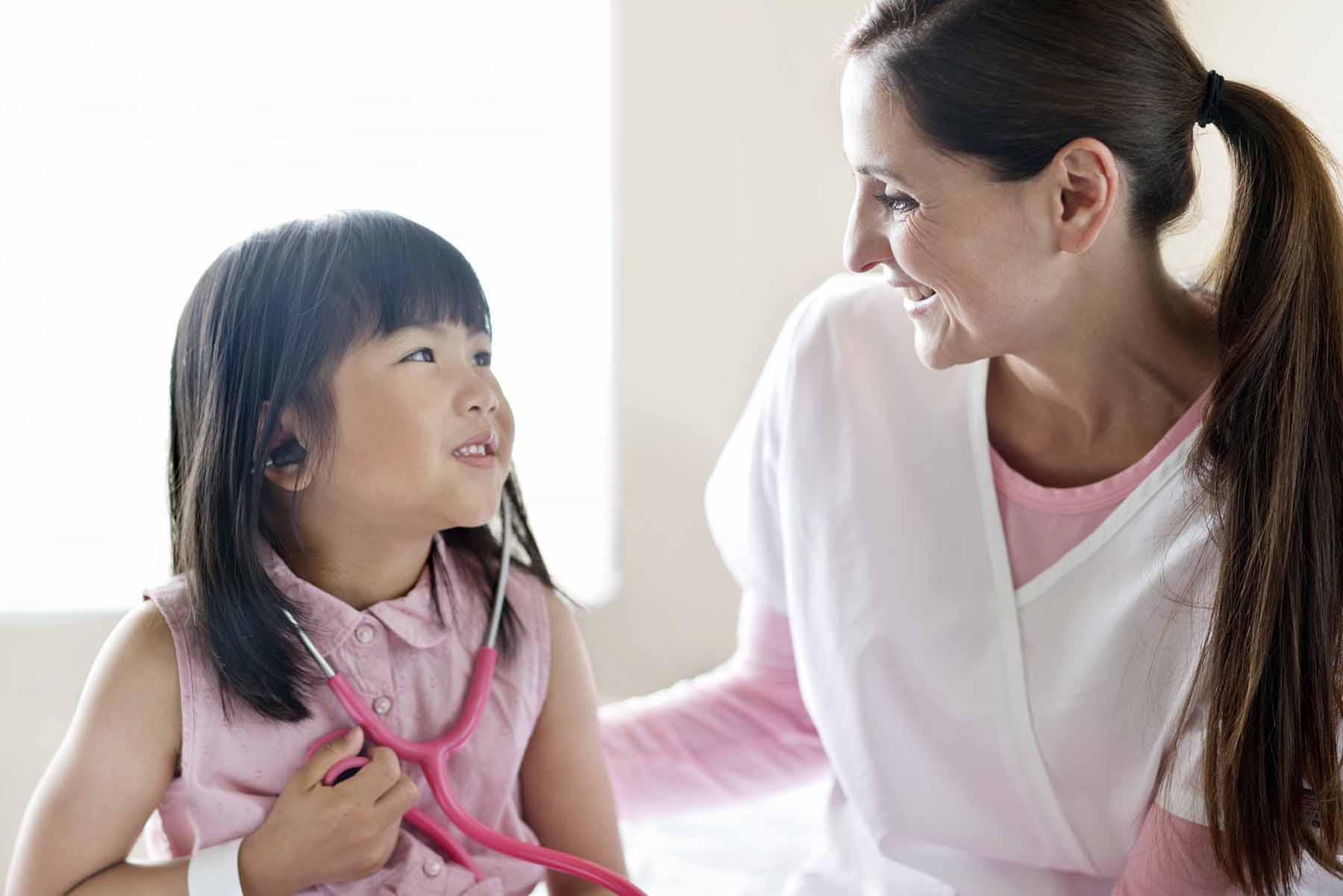 It's overwhelming whenever your child is hospitalized. Whether it's for treatment after a serious illness, an injury or a medical procedure, you might be worried about much more than just his or her physical health.

At the top of the list might be concern over his or her mental well-being. You might be asking yourself how are they coping with the situation? Will he or she return to "normal" after everything subsides?

Thankfully, there are specific caregivers who are trained to help you through this. Child life specialists work with young children every day. Here are three ways they can likely help.
1) Child life specialists help young patients understand their time in the hospital
Child life specialists' primary goal is to focus on your child's psychological and social health.

A child life specialist might help with the following:
Ease your child's fears or anxiety about hospitalization and treatment by using play therapy
Encourage your child to join any special events or activities offered by the hospital
Help your child understand why he or she was in the hospital, including information about different procedures and any medications they might need to take
Remember, these specialists serve as your resource center and are here to guide you and your family before, during and after your child's stay in the hospital.
Before

Child life specialists can lead you through the hospital admission process and take you on a tour of the hospital to help your family feel more comfortable in this new environment.
During

It's common for children to ask questions that you may not know the answer to. That's OK. Child life specialists often use a technique known as therapeutic medical play, involving dolls or stuffed animals and medical equipment, to help your child understand their medical condition and any procedures they might need to have. Oftentimes, acting this out can make it a little less frightening.
After

When your child is over the worst of their illness, a child life specialist can use play therapy and educational activities to focus on their growth and development.

While your child is still in the hospital, the child life specialist can also make sure he or she takes advantage of other forms of therapy that could be available at the hospital, including music, art and even pet therapy.

2) Child life specialists are knowledgeable, trained professionals
While play therapy is fun, it's also a learned skill. To become a child life specialist, one needs to have studied human growth and development, education, psychology or something similar in college.

The training doesn't end there. Child life specialists have to be certified, much like doctors undergo board certification to practice medicine.

The certification process ensures that child life specialists know how to help children and their families during what is often an emotional and challenging time.

Often times a child life specialist will work in a hospital to help pediatric patients through their hospital stay, but they also might help families of children with disabilities who live in the community.
3) Child life specialists don't just help the child — they provide support for the whole family
There are three main ways a child life specialist can help your family, according to the American Academy of Pediatrics:
Using play therapy
Preparing children for their time in the hospital
Providing support and education for the whole family, including siblings
That's right — child life specialists are available to help your child's brothers and sisters cope with the emotional effects of seeing their sibling spend time in the hospital.

Part of the child life specialist's job is to work with most of the people on your child's care team, including their doctors, nurses and surgeons as well as you, your partner and your other children.

Along with Child Life Specialists, Rocky Mountain Hospital for Children has large team of board-certified pediatric oncologists/hematologists, pathologists, radiologists, nurses and social workers that are all devoted to providing the best possible care and treatment for children of all ages, from infants to young adults. Together, the physicians and staff at Rocky Mountain Hospital provide high-quality and comprehensive treatment and support for children with cancer. For more information on pediatric cancer resources and support for families with cancer, talk to your child's doctor or pediatrician.