Will Smitham,
Senior VP, Rocky Mountain Hospital for Children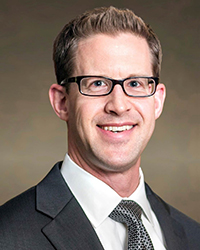 Will Smitham, a 19-year veteran of HCA, joined the Rocky Mountain Hospital for Children (RMHC) team in February 2017 as the Senior Vice President. Will began his HCA career with HealthONE in 1998 leading various specialty clinics and was the Executive Director of HealthONE Clinic Services from 2008-2013.
Over the last several years, Will was responsible for strategy, growth, operations and regulatory compliance of a 125 provider medical group in Texas where he served as the Division Vice President of Physician Services Group.