Brett Matens, Chief Operating Officer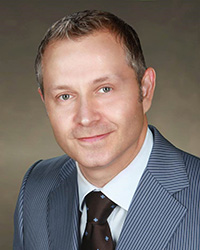 Brett brings more than 15 years of operating experience to the P/SL team, with his most recent role being the Chief Operating Officer at HCA's St. David's South Austin Medical Center in Austin, TX. In this role, Brett developed a Strategic Growth Committee resulting a 92nd percentile physician loyalty and the PRC Top Hospital Performer Award in 2014, implemented key tactics to improve employee engagement rankings within HCA from 99th (2005) to 6th (2006) and initiated/implemented Studer strategies to improve patient satisfaction rankings. He was the first chief operating officer to serve at St. David's South Austin Medical Center and his tenure saw the hospital through several expansions that doubled capacity, added a Trauma Level II program and created the first adult bone marrow transplant program in Austin. Brett was also responsible for managing various nursing, ancillary and support services, specifically for the cardiology and oncology programs. Prior to this role, he served as the Vice President of Operations at Rapides Regional Medical Center in Alexandria, LA.
Brett received the Austin Under 40 Finalist accolade in 2014 and the American College of Healthcare Executive's (ACHE) Regent's Award in 2010. He earned his Master of Health Administration degree from Tulane University in New Orleans, LA, and his Bachelor of Science degree from Mississippi State University in Starkville, MS.