 For the last two decades, 5280 magazine has asked physicians in the Denver area whom they would trust to treat themselves or a loved one.
The following Rocky Mountain Hospital for Children physicians were named among those docs in this month's issue of 5280 Magazine!
We thank these hard working physicians for all their hard work and for having such a positive impact on the community.
When our team of specialists partner together to keep kids healthy we are #AmazingTogether.
Mindy A. Banks, MD – Nephrology
Kristin VanderPloeg Berger, MD – Anesthesiology
Job K. Chacko, MD – Urology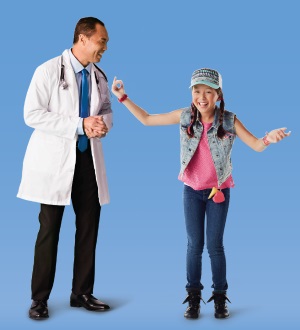 Christine D. Darr, MD – Emergency Medicine
Matthew P. Dorighi, MD – Pediatrics
Peter D. Furness III, MD – Urology
David A. Horst, MD – Neonatology
Steven R. Leonard, MD – Cardiovascular Surgery
Noah J. Makovsky, MD – Pediatrics
Aristides K. Maniatis, MD – Endocrinology
Sarah C. Mengshol, MD – Pathology
David J. Miller, MD – Cardiology
Lisa Niebergall, MD – Radiology
Steven S. Perry, MD – Pediatrics
Sheri A. Poznanovic, MD – Otolaryngology (ENT)
Richard P. Porreco, MD – Maternal and Fetal Medicine
Benjamin A. Ross, MD – Neurology
Steven S. Rothenberg, MD – Pediatric Surgery
Theodore H. Stathos, MD – Gastroenterology
Elizabeth A. Swanson, MD – Dermatology
Asa G. Yancey Jr., MD – Child & Adolescent Psychiatry
Julie D. Zimbelman, MD – Hematology/Oncology
News Related Content